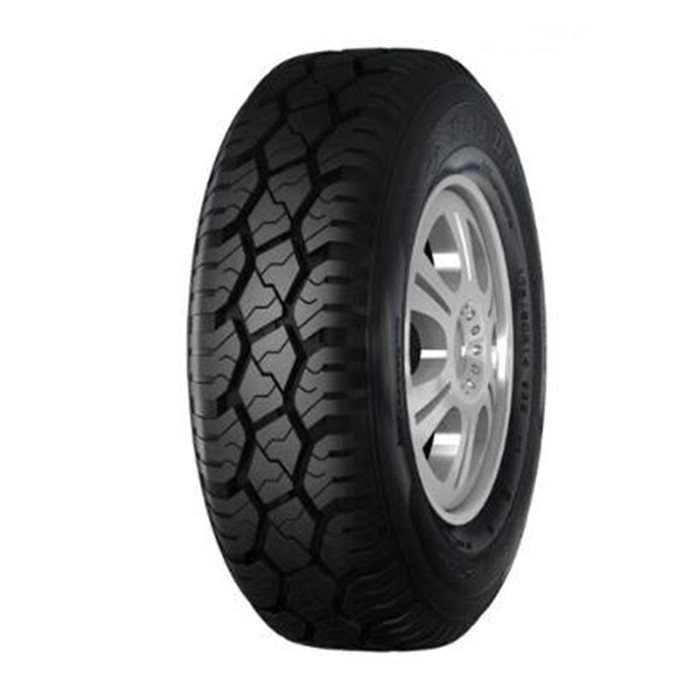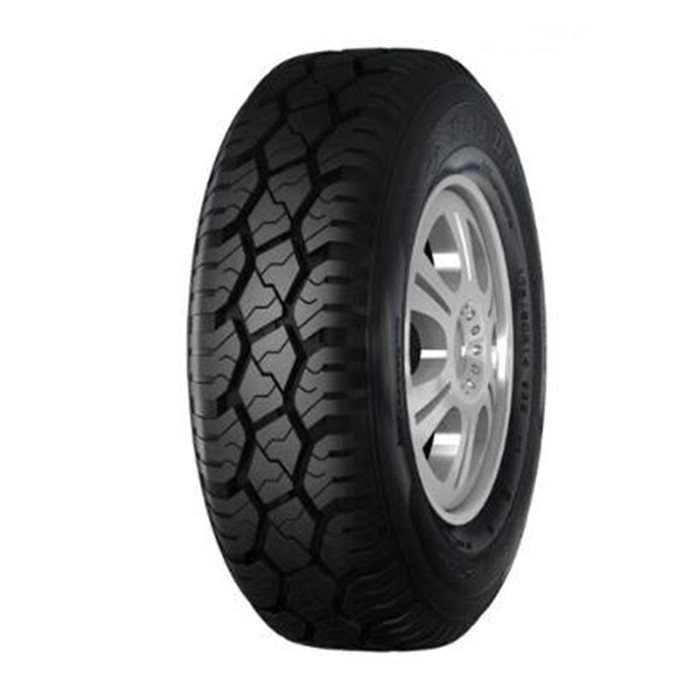 165/70R14 175/80R14 HD518 Commercial tires Micro truck tires
Brand

Haida

Certificate

CCC/DOT

Payment Term

T/T Bank transfer

Delivery time

7-15 days

Raw materials

Natural Rubber from Malaysia THAILAND

MOQ

1x20GP different sizes mixing
HD518 is a Commercial tire/ Micro truck tires. Sturdy block pattern spliced S-shaped steel plate, resistant to puncture and cutting, strong traction, excellent grip. Specifications are 165/70R14 and 175/80R14.
Product performance characteristics of HD518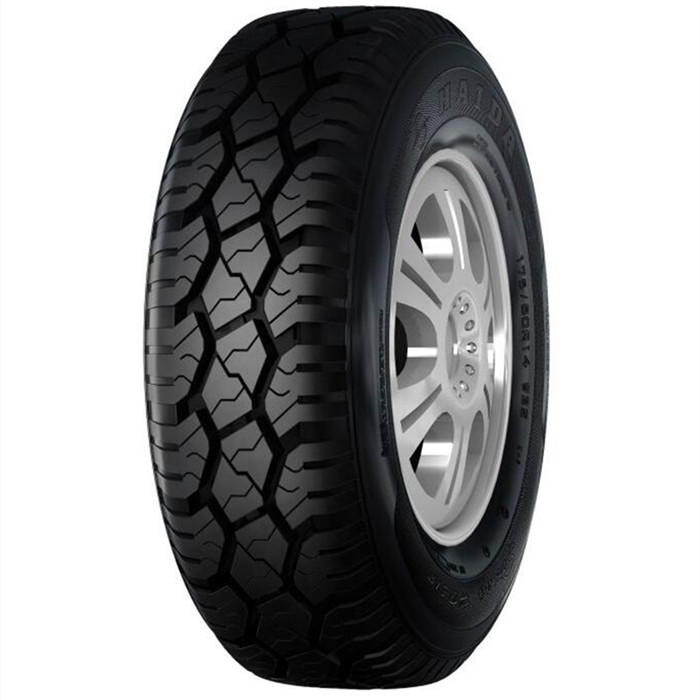 ◆Sturdy block pattern, more resistant to puncture and cutting, provide high traction, make it have good ground contact and excellent grip, high-speed steering is more stable, and make the tire take into account the characteristics of riding and load.
◆Adopt high-strength carcass cord to improve puncture resistance on various road surfaces.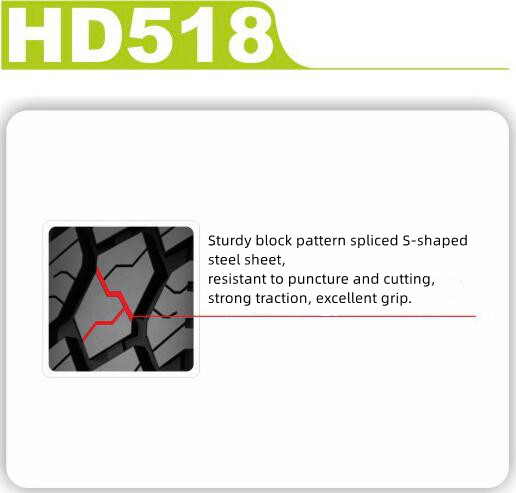 Main specifications and parameters of HD817
Specification

load index

/level

Speed Class

Standard Rim

Inflated cross-section wide (mm)

inflated outer diameter (mm)

load capacity (Single/Dual) (kg)

Inflated pressure

(kPa)

165/70R14

81

Q.S

5J

170

588

462

260

175/80R14

92/XL

S

5J

177

636

630

280
Classification of truck tires
Truck tires can be divided into micro truck tires, light truck tires, ordinary truck tires, multi-purpose truck tires, special tires for road trailers, housing car tires, etc. It can be subdivided into radial tires, bias tires and other categories.
Commercial tires should be replaced in time
The tires are the four legs of the car, and its safety and stability are seriously concerned with the safety of driving. But some car owners often forget to change their tires. Because if there is no major accident or major failure, the tires are used normally. In addition, the price of replacing a set of tires is generally higher than other maintenance and repairs of the car, so many car owners neglect to replace the tires in time. It is very, very dangerous to drive at high speed with severely worn tires or tires that have expired. The most fatal accident on the highway is not a mechanical failure or a brake failure but a puncture. So everyone must remember to change the tires in time.
1. The tread wear is close to the wear mark
Any tire will have a wear mark on the bottom of the tread groove. Whether it is a car or a truck, when the tread wear is close to the wear mark, remember not to worry about money and replace it quickly. It has nothing to do with the road conditions you are driving on and whether you are carrying a load or not. Some lazy or blind car owners think that as long as the tires are not broken, even if the tire pattern is almost worn out, they will continue to use them. Such old tires are actually very dangerous. Grip is the problem, and it is easy to blow out at high speed, high temperature, and high pressure.
2. The tire is damaged by cracks, bulges, etc.
It is easy to wear tires when the tire is punctured by foreign objects and hits the curb: tread cracks, tread bulges, missing tread rubber, serious sidewall wear, tires repeatedly punctured by foreign objects, etc. Especially the bulge and sidewall wear. At high speed, the tire may burst at any time when pressed against a hard object, which is much more dangerous than wear!
3. The service life of tires expires
In fact, every tire has its own service life, that is, just like food has a shelf life, car tires also have it, but the time is longer. Generally, the service life of automobile tires is 5-6 years. No matter how gentle you usually drive, how good the road conditions are, or how well you maintain your tires, you must replace your tires as soon as possible when they reach their service life. After the service life is exceeded, the tire will begin to age, the tread will harden, cracks will appear, and the risk of tire blowout will be buried at any time.
Reminder: The general service life of tires is 2~3 years or 60,000 kilometers, whichever comes first. Similarly, the service life of tires is generally 5 to 6 years. After the service life is exceeded, no matter whether it has been used or not, and how well maintained it is, it must be replaced quickly.
If you want to ask anything just fill in the form below and send us. We will contact you within 12 hours.