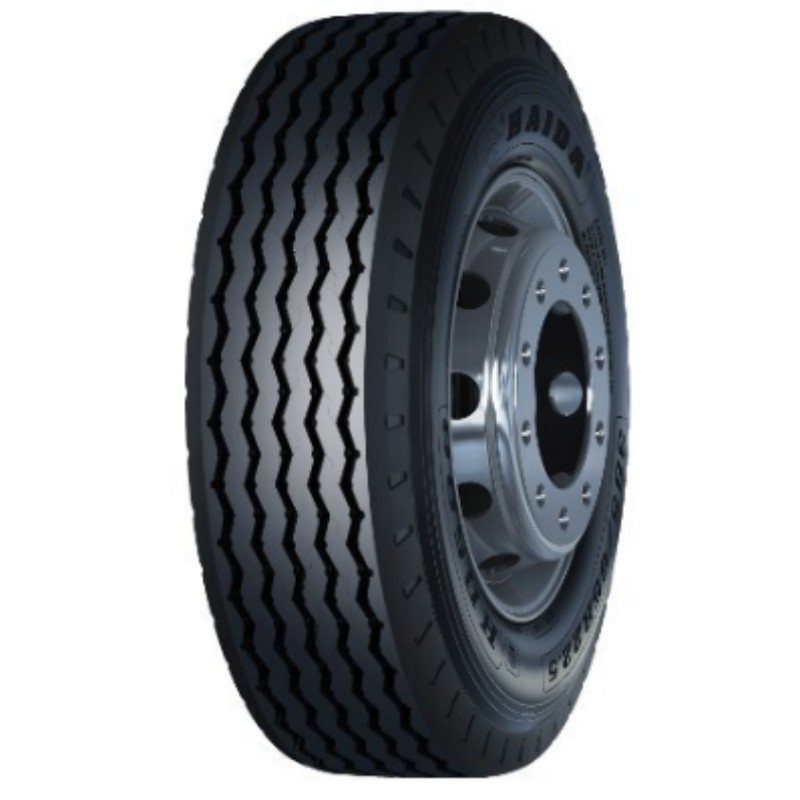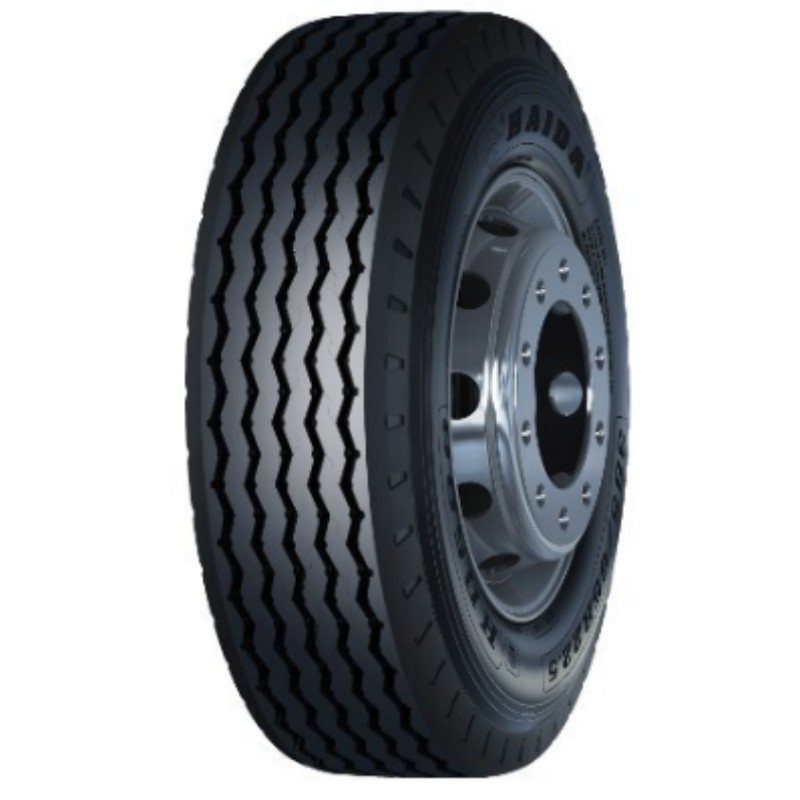 Haida Truck Bus/TBR Tyre HD588 Uruguay
Brand

Haida

Certificate

CCC/DOT

Payment Term

T/T Bank transfer

Delivery time

7-15 days

Raw materials

Natural Rubber from Malaysia THAILAND

MOQ

1x20GP different sizes mixing
Haida tire is an excellent tire brand in China. Today's HD588 tire is an excellent representative of Haida Truck Bus/TBR Tire. Also very popular in the Uruguay tire market.
Tires are the parts of the vehicle that are most directly in contact with the ground, and they are also the basis for driving and braking the vehicle. Choosing a good quality tire is especially important for the entire vehicle. Haida has specialized in tire design and manufacture for many years and is one of the top ten tire brands in China. It has a good social reputation and is loved and praised by consumers from many countries, including Uruguay. Today I would like to recommend a new Truck Bus/TBR Tire HD588.
Features of Haida Truck Bus/TBR Tire HD588
1. Haida Truck Bus/TBR Tire HD588 is suitable for good paved roads, all-wheel position tires, suitable for medium-speed, medium and long-distance vehicles.
2. Haida Truck Bus/TBR Tire HD588's unique high wear-resistant formula system has excellent super wear-resistant, durable, and low heat generation properties.
3. Haida Truck Bus/TBR Tire HD588 has good bearing capacity, super durable bead structure, excellent high-speed durability, and unique shoulder design for good heat dissipation.
4. Haida Truck Bus/TBR Tire HD588 adopts five-line pattern design, which has strong high-speed driving stability, super wear resistance and partial wear resistance.
5. Haida Truck Bus/TBR Tire HD588 is suitable for guide wheels, drive wheels and trailer wheels.
Based on the above characteristics of HD588, we know that it is a Truck Bus/TBR Tire with relatively high cost performance by Haida. Wear-resistant, perfectly suitable for medium and long-distance vehicles in Uruguay.
Main

S

izes and specification

of Haida Truck

Bus

/TBR Tyre HD

588
| | | | | | | |
| --- | --- | --- | --- | --- | --- | --- |
| Specification | level | Load index | Speed Class | Standard Rim | Section width | Outer diameter |
| 385/65R22.5 | 18 | 158 | K | 11.75 | 389 | 1072 |
| 385/65R22.5 | 20 | 160 | K | 11.75 | 389 | 1072 |
| 425/65R22.5 | 18 | 162 | K | 12.25 | 422 | 1124 |
| 425/65R22.5 | 20 | 164 | K | 12.25 | 422 | 1124 |
Let's share some knowledge about tires for Uruguay's customers. Hope to help everyone.
Tire Construction - Component Functions:
1. Tread: The only part of the tire that is in contact with the ground requires wear resistance, traction, and rolling resistance characteristics.
2. Steel belt layer: it is placed between the tread and the carcass to increase the strength and strengthen the strength of the tread.
3. Steel carcass cord fabric (carcass cord fabric): steel cord fabric with high strength and high fatigue strength, supporting the tire carcass.
4. BACK UP LINER: carcass cord wrapping cloth, rubber-like composition, to prevent the inner liner rubber from penetrating into the part between the carcass cords.
5. Airtight layer: To ensure that the inflation pressure of the tire is maintained, and to wrap the inner part of the tire.
6. Bead: The part in contact with the rim is the strongest in the tire structure, and the part that is sealed with the rim to support the vehicle.
T

ires

use Conditions
1. Appropriate air pressure
Insufficient air pressure: lead to larger deformation of the tire, which will increase the possibility of abnormal heat and cause failure, and the abnormal wear of the ground surface will be accelerated.
Appropriate air pressure: Tires can be in the best shape possible.
Too high air pressure: The deformation of the tire is too small, the cushioning impact force is reduced, the ride comfort is not good, and the tire is vulnerable to trauma, and the abnormal wear of the contact surface is accelerated.
2. Replacement
The wear mode and progress of the different tire installation positions are also different, so the position of the tire must be changed regularly (every driving about 5,000km) (tire replacement).
Advantages: prevent partial wear, prolong tire life, and even out tire fatigue.
Because the front wheels of FF cars are driving wheels and steering wheels, they wear 2 to 3 times faster than the rear wheels, so tires must be replaced as soon as possible.
Partial wear

:
When abnormal wear occurs, it must be judged from its state whether it is caused by too high or too low air pressure or improper positioning, and make necessary adjustments as soon as possible.
Wheel Balance: At high speeds, even a slight imbalance can cause vibrations. Therefore, when vibration is felt, the wheel balance should be adjusted as soon as possible.
If you are engaged in tire import in Uruguay or plan to engage in the tire import industry, you can contact us, we will provide you with high-quality tires, competitive prices and perfect services.
If you want to ask anything just fill in the form below and send us. We will contact you within 12 hours.