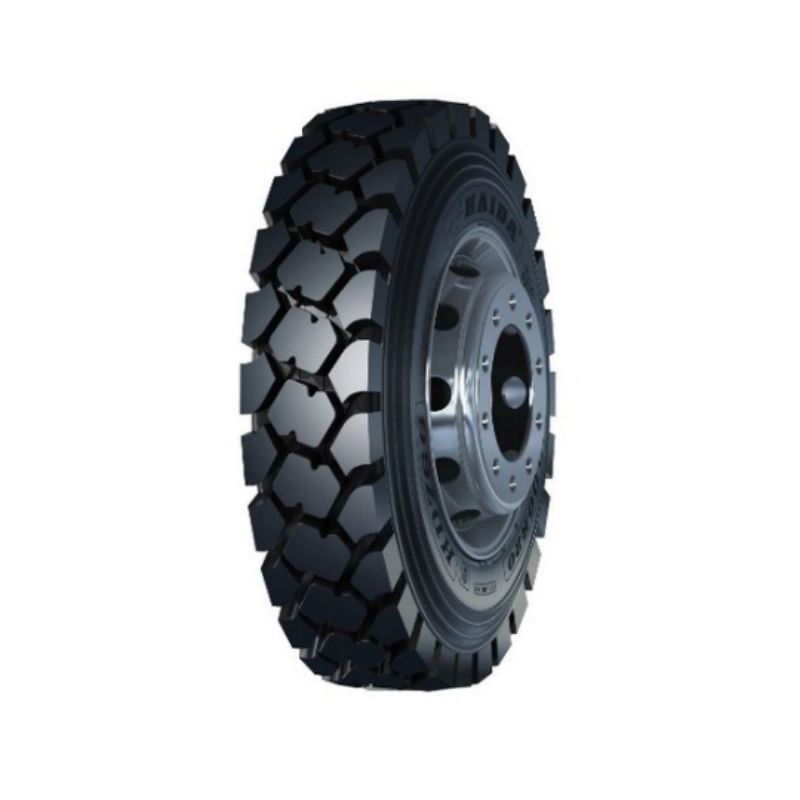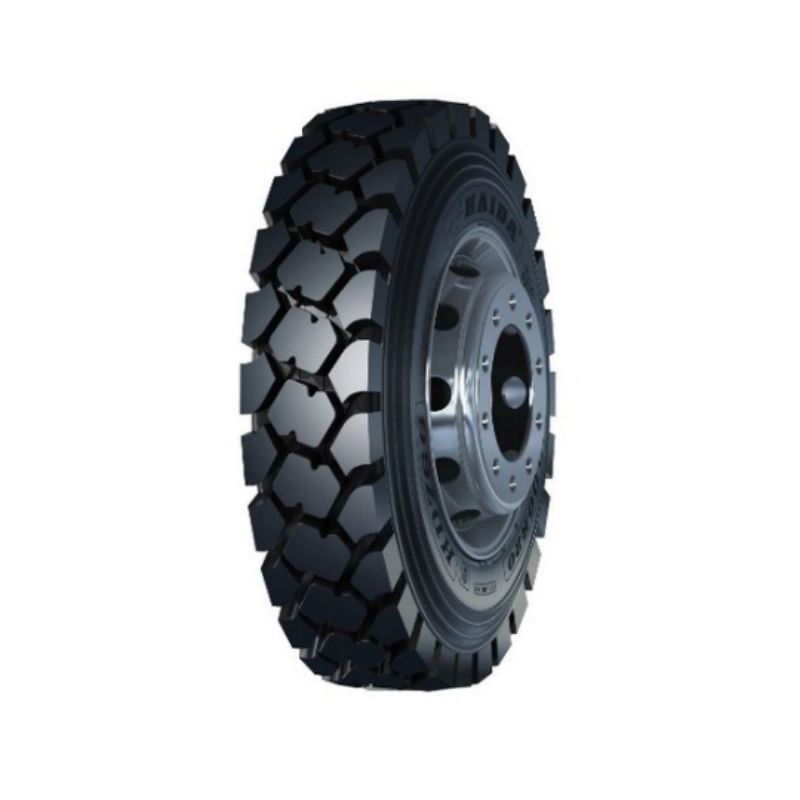 Haida Mine Truck /TBR Tire HD766 Ecuador
Brand

Haida

Certificate

CCC/DOT

Payment Term

T/T Bank transfer

Delivery time

7-15 days

Raw materials

Natural Rubber from Malaysia THAILAND

MOQ

1x20GP different sizes mixing
Haida TBR Tire HD766 is suitable for trucks and engineering vehicles in mining areas. It is a very cost-effective tire. Ecuador is one of our main exporters. Hope we have more partners in Ecuador.
T

ruck tire
Truck tires

generally refer to tires for trucks, dump trucks, various special vehicles and trailers. Its driving roads are relatively complicated, including good asphalt roads and poor gravel roads, dirt roads, muddy roads, ice and snow roads, and even no road conditions, etc. The driving speed generally does not exceed 80km/h.
Truck tires are basically divided into three types, one is full steel tires such as: trucks, trucks, engineering vehicles (this type of tire requires inner tubes), etc., the other is semi-steel wire tires such as: long-distance buses, etc. (this type does not need inner tubes), The first category is bias tires such as bus. Our Haida Mine Truck /TBR Tire HD766 belongs to the first category, it is an all-steel tire, suitable for trucks, trucks, engineering vehicles, etc. . The sales of our all-steel tires in Ecuador are increasing day by day, and customers are more and more approving of our products.
Features of Haida Mine Truck /TBR Tire HD766
1. Haida Mine Truck /TBR Tire HD766 is suitable for mining areas and construction sites with paved roads, low speed, and short-distance trucks. Haida Mine Truck /TBR Tire HD766 has super braking, driving and wet skid resistance.
2. Haida Mine Truck /TBR Tire HD766 adopts a strong and deep tread design, which ensures excellent load-carrying performance and prolongs the service life of the tire.
3. Haida Mine Truck /TBR Tire HD766 adopts super durable bead structure design, which makes the tire have excellent durability.
4. Haida Mine Truck /TBR Tire HD766 is designed with a unique tread formula system, which makes the tire have excellent resistance to cutting, puncturing and chipping, and is suitable for use in various climates.
Our Truck /TBR Tires also have many advantages, and our price is obviously competitive with the price of the same type of tires in the market. Our tires are represented in many countries, which is definitely a good business at Ecuador. If you also want to join us, please feel free to contact us.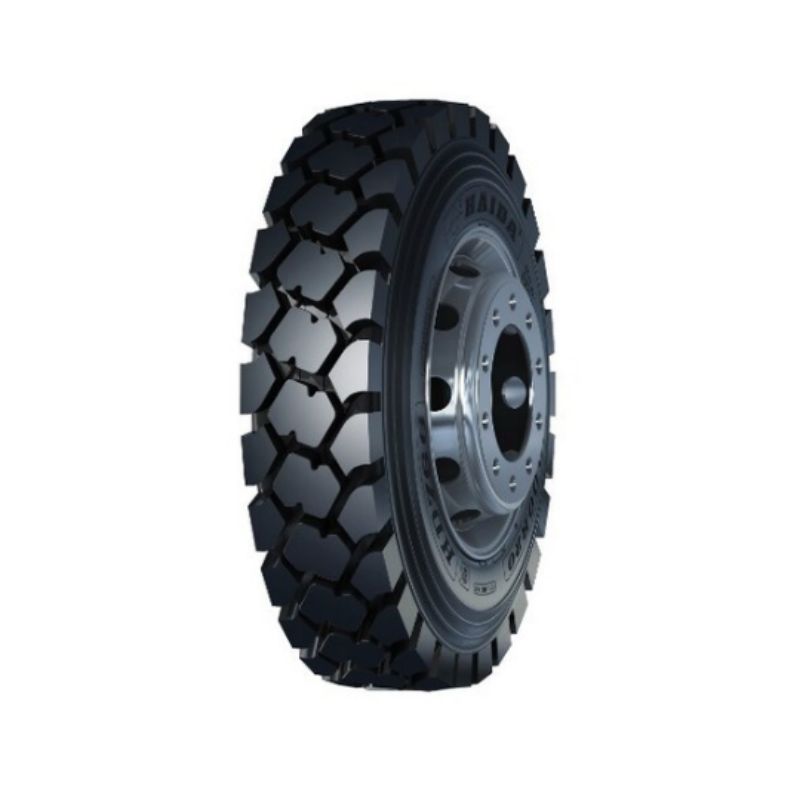 Main

S

izes and specification

of Haida Mine Truck/TBR Tyre HD

766
Specification

level

Load index

Speed Class

Rim

New tire inflated outer edge size

load

Inflated internal pressure

Standard

Allow

Section width

Outer diameter

kPa

Kgf/cm2

9.00R20

16

144/142

F

7.0

7.00T,7.5

259

1019

D2650/S2800

900

9.0

10.00R20

18

149/146

F

7.5

7.50V,8.0

278

1054

D3000/S3250

930

9.3

11.00R20

18

152/149

F

8.0

8.00V,8.5

293

1085

D3250/S3550

930

9.3

12.00R20

18

154/151

F

8.5

8.50V,9.0

315

1125

D3450/S3750

830

8.3
Storage of tires
1. Tires should be stored in a dry warehouse, away from the sun and rain, and should not be excessively ventilated. Large-scale tire warehouses should be equipped with thermometers and hygrometers, the temperature should be controlled at -10 to +30 ℃, and the relative humidity should be 50% to 80%. Tires should be placed away from heat sources, power generation equipment, and places that can generate ozone to prevent tires from accelerating oxidation. Tires cannot be put together with flammable materials and chemicals such as oil, acid and alkali. Avoid sunlight, humidity, heat and chemicals.
2. The packaged tires should be placed vertically on the shelf. Tires that have been placed for a long time should be rotated regularly to change their fulcrum to avoid deformation of the tire.
3. When the tire and the rim are stored together, they should be slightly inflated so that the tire can withstand a certain pressure.
4. During storage, tires should be stored in batches according to the time of production or warehousing, first in first out, and used in sequence.
Our tires are managed and preserved by professional personnel. Absolutely no problems with improper storage. And before delivery, we will have quality inspectors to check one by one to ensure the quality of the goods.
Transportation of tires
1. In order to ensure the performance of tires, tires must be transported with wide fiber slings or thickened forklift shovel sleeves. Ropes, wire ropes, and forklifts cannot be used for direct transportation.
2. Pay special attention to the bead seal of tubeless tires during transportation. If a forklift is used to carry the tire, it should be lifted slowly from the outer periphery of the tire, and the forklift should not be inserted into the inner diameter of the tire for transportation.
3. All lifting or handling methods that may damage the bead of the tire due to stress concentration must be strictly prohibited.
During the transportation of tires, the above requirements must be strictly followed, otherwise the tire surface and its performance will be damaged.
We are specialized in tire production and sales in China, with many years of tire export experience, Ecuador is one of our main export countries. Hope we have more partners in Ecuador.
If you want to ask anything just fill in the form below and send us. We will contact you within 12 hours.