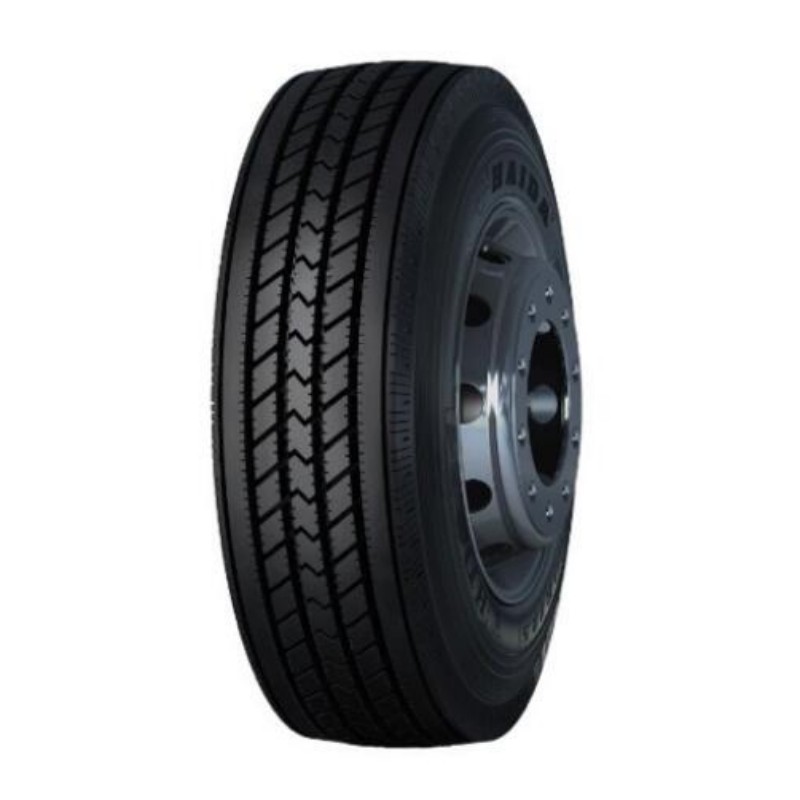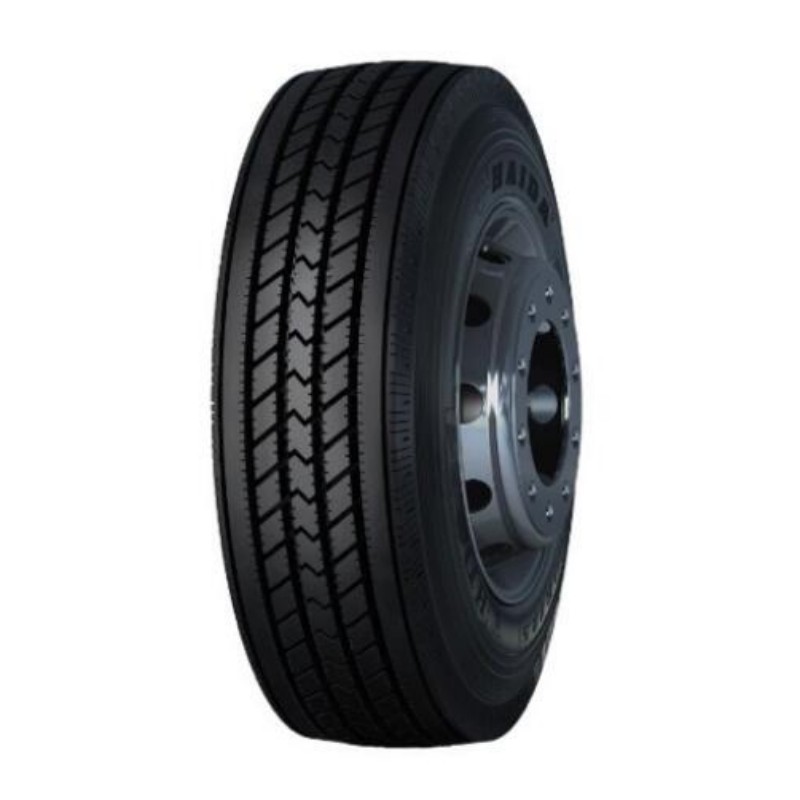 Haida Mine Truck /TBR tire HD961 Venezuela
Brand

Haida

Certificate

CCC/DOT

Payment Term

T/T Bank transfer

Delivery time

7-15 days

Raw materials

Natural Rubber from Malaysia THAILAND

MOQ

1x20GP different sizes mixing
Haida is one of the best tire brands in China. The Truck /TBR Tire HD961 has all the advantages a mining tire should have. It is very suitable for mine truck in Venezuela.
The specificity of mine tires
Mine tires are different from general tires and have their own particularities. Its particularity is reflected in that the wear resistance of mining tires is higher than that of ordinary tires, and the load capacity is super strong, but the speed level is low, and it is absolutely not allowed to drive at high speed, and the tread blocks of the tires are much larger than ordinary tires. Haida's Truck /TBR Tire HD961 has all the advantages that a mining tire should have. It is very suitable for mine use in Venezuela.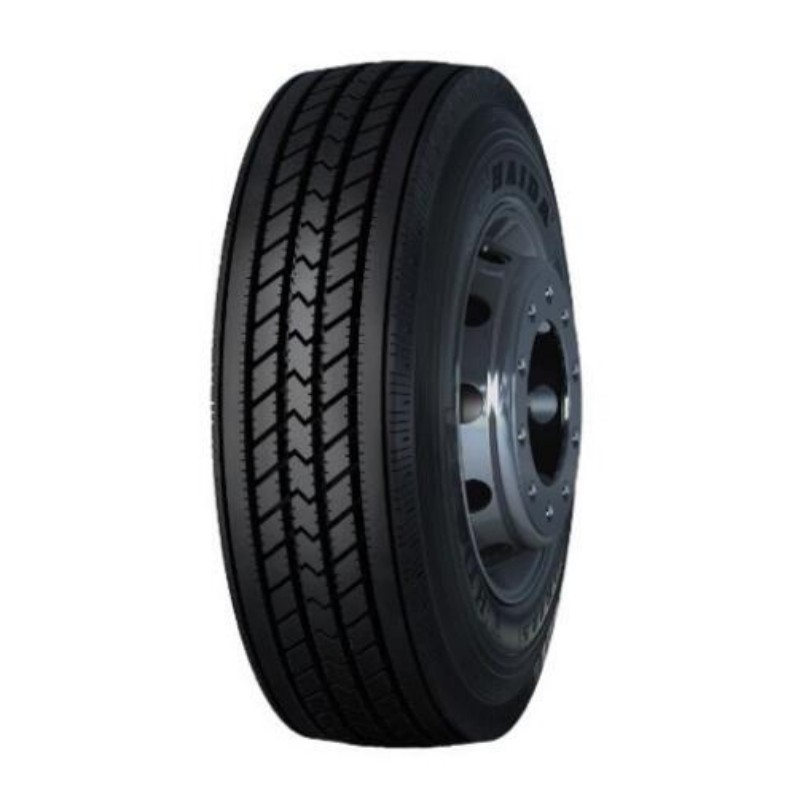 Main

S

izes and

P

arameters

of Haida Mine Truck/TBR Tyre HD

961
| | | | | | | |
| --- | --- | --- | --- | --- | --- | --- |
| Specification | level | Load index | Speed Class | Standard Rim | Inflated cross-section wide (mm) | inflated outer diameter (mm) |
| 11R22.5 | 16 | 146/143 | M | 8.25 | 279 | 1054 |
| 12R22.5 | 18 | 152/149 | M | 9.00 | 300 | 1085 |
| 295/80R22.5 | 18 | 152/149 | M | 9.00 | 298 | 1044 |
| 315/80R22. 5 | 18 | 154/151 | M | 9.00 | 312 | 1076 |
| 315/80R22. 5 | 20 | 156/153 | L | 9.00 | 312 | 1076 |
Advantages of Haida Mine Truck /TBR Tire HD961
Haida Mine Truck /TBR Tire HD961 is manufactured using the latest technology so it can provide optimum performance and durability, reduce rolling resistance and save fuel. In addition, Haida Mine Truck /TBR Tire HD961 has high power transmission efficiency and responsiveness. Its greatest strength lies in its strong wear resistance, which is mainly due to the nanotechnology of Haida tires, which minimizes the friction between the two through the optimal distribution of carbon and polymer to improve driving comfort. The quality of this tire is quite good and it has a very high rating in the Venezuelan tire market. In terms of quality, Haida tires' original contact load balancing technology ensures driving safety and reliability. Generally speaking, the quality of Haida tires is quite good, and they are very cost-effective tires.
What kind of tires are good for mines?
There are generally slag and stones dropped by trucks on the mine road, and the road condition is extremely bad. Tires are at risk of being cut and punctured by stones, so we require truck tires used in mines to be puncture-resistant. Although mining tires are generally used in the market now, the loss is relatively large. At present, our Haida HD961 mining tire can greatly reduce this situation. There are 6 layers of steel wire on the top, and the spigot is vulcanized twice. At the same time, the tire material The foot is about 20 catties heavier than the ordinary Truck / TBR Tire, and the degree of puncture resistance and tear resistance is greatly improved, which is more suitable for the mine road in Venezuela.
How to choose the right mine tires?
Because mine tires are used on bad roads, the test of tires is relatively large. Mine tires should choose rubber with moderate hardness and good bearing capacity, and the choice of pattern is also very important
If you don't know much about this point, you can consult us. Our professionals will recommend tires with suitable patterns according to your specific construction environment. If the distance on extremely rough roads is very short, you can use tire-in-tire tires, also called tires. If the frequency of top bursting is relatively high, run-flat tires can be used. Of course there are more options. Venezuela is one of our main target markets. We specialize in wholesale Haida full range of tires to Venezuela. There are tires at different price points of high, middle and low grades. Just tell us what kind of tires you need, we will provide you with high-quality services and give you the best quotation.
Which brand of Chinese mine truck tires is good

?
There are many brands of Chinese mining tires. Haida is one of the best tire brands in China. Haida's special tires for mine trucks include HD183K, HD961, HD968 and other models, which are very effective in the Venezuelan mining area. Wear-resistant, puncture-resistant, super load-bearing capacity, and high cost performance. Haida tires occupy a large market share in Venezuela.
If you want to ask anything just fill in the form below and send us. We will contact you within 12 hours.