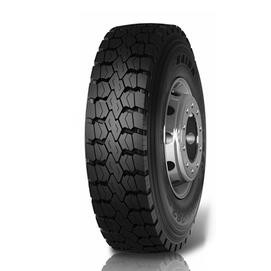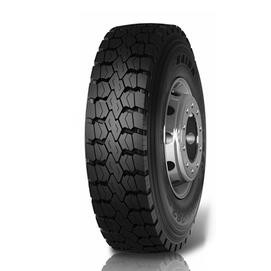 Haida Truck Tires for Short and Medium Distance HD262G
Brand

Haida

Certificate

CCC/DOT

Payment Term

T/T Bank transfer

Delivery time

7-15 days

Raw materials

Natural Rubber from Malaysia THAILAND

MOQ

1x20GP different sizes mixing
Haida Truck Tire HD262G is designed for short and medium distance. It adopts a larger block groove ratio design, which improves the wear resistance of the tire.
BISIC DESPREPTION OF HD262G
Load capacity★★★★☆
Wear performance★★★★★
Speed performance★★★☆☆
Shipping distance★★★☆☆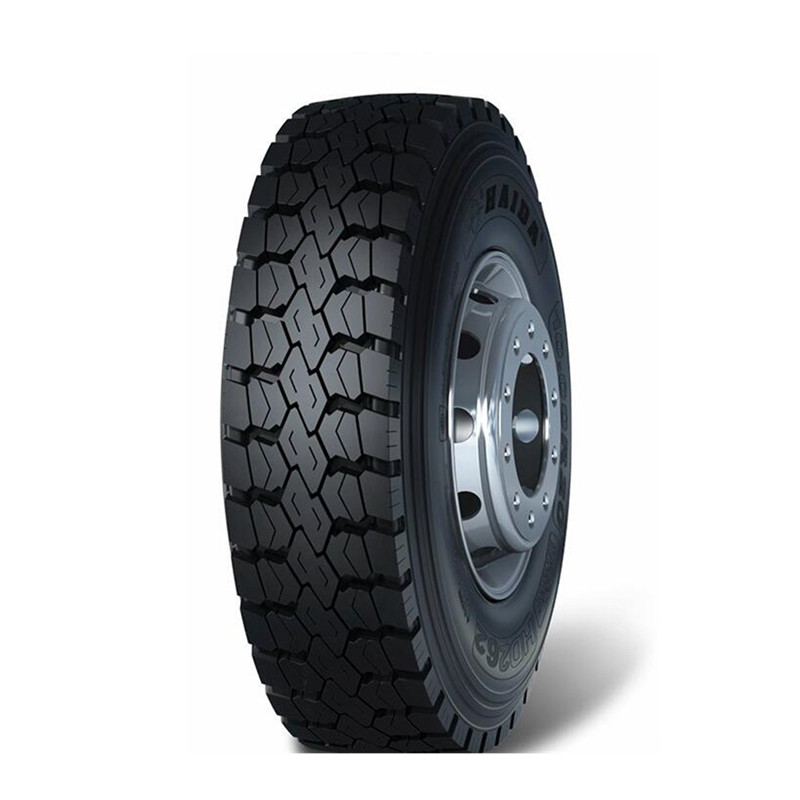 PRODUCT FEATURES OF HD262G
◆High-performance tread formula design to improve wear resistance.
◆The widened running surface improves the ground stress of the tires and prevents irregular wear.
◆Open shoulder design improves the heat dissipation of the tire.
◆Using a larger block groove ratio design to improve the wear resistance of the tire.
◆The pattern block adopts S-shaped design, which enhances the driving performance and anti-skid performance of the tire.

MAIN SIZES AND PARAMETERS OF HD262G
| | | | | | | | |
| --- | --- | --- | --- | --- | --- | --- | --- |
| Specification | Hierarchy | load index | Speed level | standard rim | Section width(mm) | Outer diameter (mm) | Design pattern depth (mm) |
| 12R22.5 | 18 | 152/149 | L | 900 | 300 | 1085 | 20.5. |

TIPS: Regularly change the installation location of tires
The purpose of changing the installation position of tires regularly is to make each tire wear evenly, so as to achieve the purpose of prolonging the service life of tires. The wear condition of the tire is directly related to the installation of the tire. In general, the front tire shoulders wear faster than the tire heart, because the front tires often rotate to change the direction of the car, so the shoulders are more prone to wear. The wear of the heart of the rear tire is greater than that of the shoulder. In addition, the front tires of front-wheel drive vehicles wear almost twice as much as the rear tires, and the rear tires of rear-wheel drive vehicles wear out much faster than the front tires. In order to change the phenomenon of irregular and uneven wear, so that each tire can wear evenly and prolong the service life of the tire, there is no better way than changing the installation position of the tire. Therefore, experts suggest that when the car travels to 5000-10000km, a tire rotation should be carried out. The replacement of the tire installation position is limited by the tire pattern and drive type.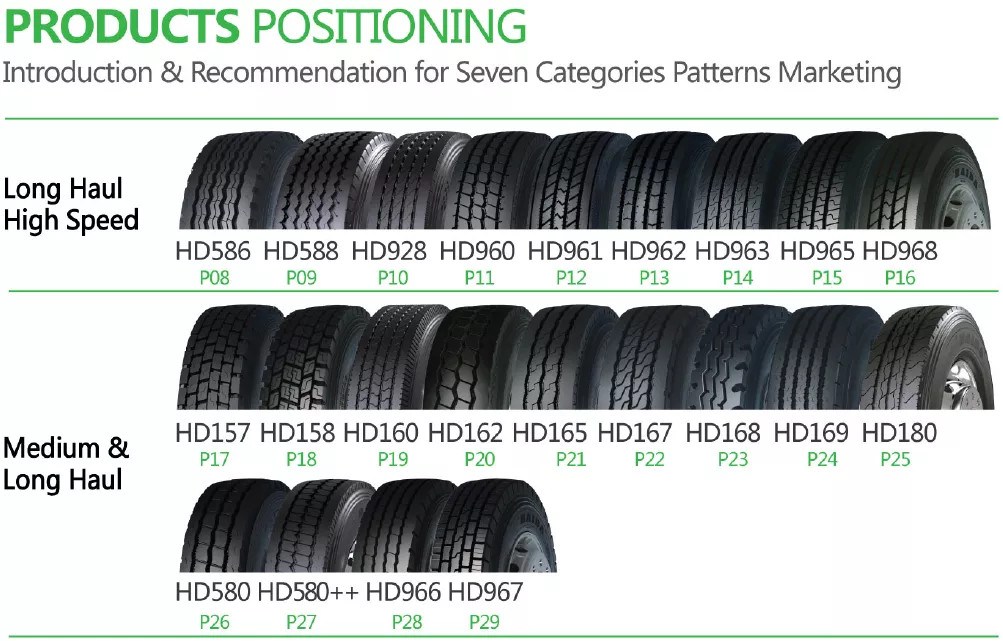 Haida Truck Tires supplier and manufacturer
The Haida factory is the R&D and manufacturing base for commercial radial tires and passenger radial tires in China. The factory develops and manufactures tires for all mainstream models of commercial vehicles and passenger cars, including construction machinery, heavy trucks, light trucks, large passenger cars, medium passenger cars, sedans, SUVs, etc. Strong production capacity and strong supply capacity, provide reliable quality and reasonable price tires for suppliers and wholesalers all over the world.
If you want to ask anything just fill in the form below and send us. We will contact you within 12 hours.