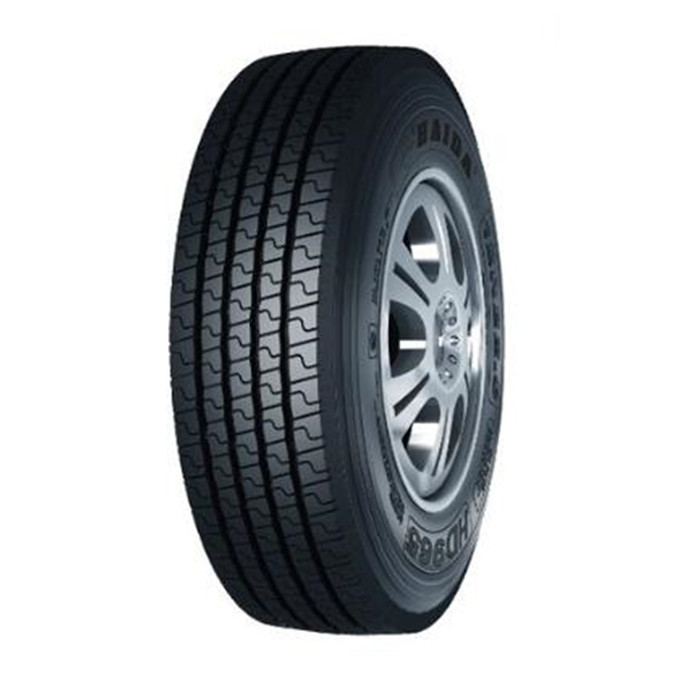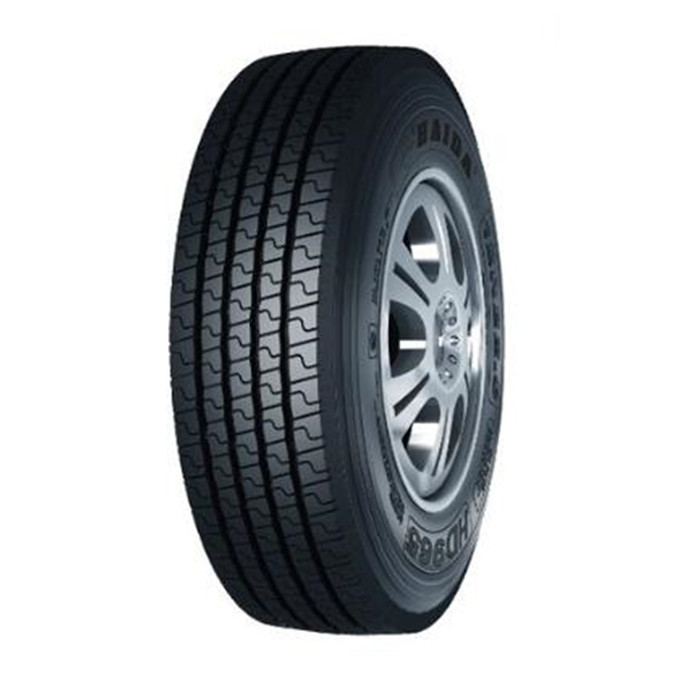 HD965 Haida All Steel Tires Pattern
Brand

Haida

Certificate

CCC/DOT

Payment Term

T/T Bank transfer

Delivery time

7-15 days

Raw materials

Natural Rubber from Malaysia THAILAND

MOQ

1x20GP different sizes mixing
Haida HD965 has four grooves pattern designed to enhance the guidance and wear resistance of the tire when driving. HD965 is one of our best selling all steel tires.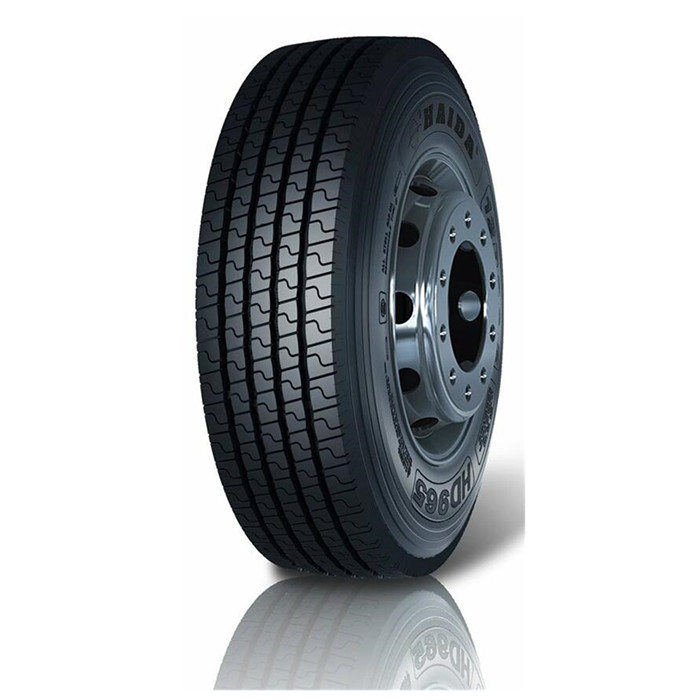 Load capacity★★★☆☆
Wear performance★★★★★
Speed performance★★★★★
Shipping distance★★★★★
Pattern of HD965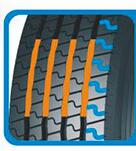 *The design of four grooves pattern enhances the guidance and wear resistance of the tire under driving;
*The S-shaped steel sheet design provides good grip and side slip resistance.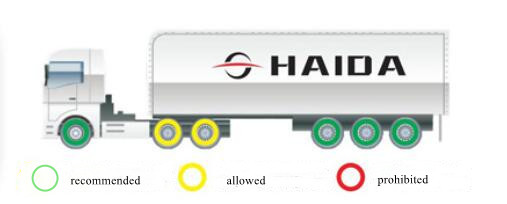 Features of HD965
*The high wear resistant tread formula design comprehensively improves the wear resistance;
*Widen driving surface design, improve handling stability, safety and mileage;
*A wider shoulder helps reduce wear.
Main sizes and parameters of HD965
| | | | | | | | |
| --- | --- | --- | --- | --- | --- | --- | --- |
| Specification | level | Load index | Speed Class | Standard Rim | Inflated cross-section wide (mm) | inflated outer diameter (mm) | Design pattern depth (mm) |
| 11R22.5 | 16 | 146/143 | M | 8.25 | 279 | 1054 | 14.5 |
| 12R22.5 | 18 | 152/149 | M | 9.00 | 300 | 1085 | 15 |
How to understand the specifications of all steel tires?
The tire code of the international standard indicates the percentage of section width and flat ratio in millimeters. Add: tire type code, rim diameter (inch), load index (allowable load bearing mass code), and allowable vehicle speed code. For example, in 175/70R 14 77H, 175 represents that the tire width is 175MM, 70 represents that the flat ratio of the tire section is 70%, that is, the section height is 70% of the width, the rim diameter is 14 inches, the load index is 77, and the allowable vehicle speed is Class H.
How about all steel tires?
The quality of all steel tyres depends on their suitability.
All steel radial tire: the belt and carcass ply are made of steel cord, generally medium truck tire and light truck tire.
All steel tires have the following advantages
1) Wear resistance, puncture resistance, durability, high mileage and long service life;
2) Small rolling resistance, low fuel consumption, low heat generation, energy saving and reducing exhaust emissions;
3) High speed safety, shock absorption comfort, stable handling.
If you want to ask anything just fill in the form below and send us. We will contact you within 12 hours.